Business Captain Headquarters is a building located in Downtown Los Angeles, California. Guests are welcome to the headquarters, but they must have an appointment with CaptainBusiness67 or other employees of Business Captain Films Incorporated.
FUN FACT: The 2nd-14th Floors consist of nothing but essential elements for the production of a "Microsoft Sam reads Funny Windows Errors" episode. We are not entirely sure why CaptainBusiness67 wanted his Headquarters designed this way, so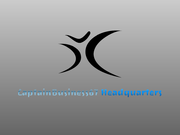 we didn't bother asking.
Origin of Business Captain Headquarters
[
]
On January 2, 2013, one day after New Years Day, and after opening the CaptainBusiness67 channel, CaptainBusiness67 felt that he needed a headquarters he could operate from when he couldn't be at the studios. He hired a local construction company and paid them handsomely with an undisclosed amount of money. (We are to presume it was at least 10.5 Million Dollars, but we're not for sure.) Construction of the tower began on March 21st, 2013 after it broke ground on March 20, 2013. The construction of the tower was completed in a speedy 3 months and was officially opened on May 21st, 2013. The lobby features were added at a later unknown date, though we could presume it was over the course of two days after construction was completed.
Notice
[
]
As soon as you enter through the revolving doors, you will immediately be screened by building security personnel for your safety. You may be ejected from the premesis if your conduct is found to be such to disturb the peace, or otherwise threatens the safety of employees or other guests in the building.
1st Floor Lobby Features
[
]
Immediate Security Screening
Courteous Help Desk
Free Snack Bar
Vending Machines ($1.25 Each)
5 60" Plasma Screens
3 Different Couches Surrounding One Glass Table
2 Elevators (located on the left and right of the help desk)
2nd-14th Floor Features
[
]
Production Offices
Recording Booths
Script Writing Departments
Press Departments
Social Media Departments
Broadcast Departments
15th Floor Features
[
]
CaptainBusiness67's Personal Office (Only Exclusive Access is allowed.)
Emergency Alert System Operators (In Case of Emergencies Only)
Transmitting Satellites
Control Room For Live Broadcasts